Share
We R You  – New sites & community ideas call
Most of you have by now seen the We R You project paste ups on Blockbuster Building corner Camp/Mair Streets… Guess what? We have a couple of new permissions for public artwork in new visible sites!! Exciting isn't it?
Last week me & Deborah went to check out the new We R You sites in Vickers Park Sebastopol (public toilets), Bargain Browsers east wall (BRACE op shop) on Dana St, notoriously tagged public toilets in Weeramar Park Wendouree West and large 29m wide wall of Sports Biz building in Bridge Mall, across Paul Tabbitt hairdressers. Now, the next stage is to develop an interesting concept for each site. Check out the shots below and comment/share your ideas what portraits you would like to see on these walls.. We'd love to hear from You!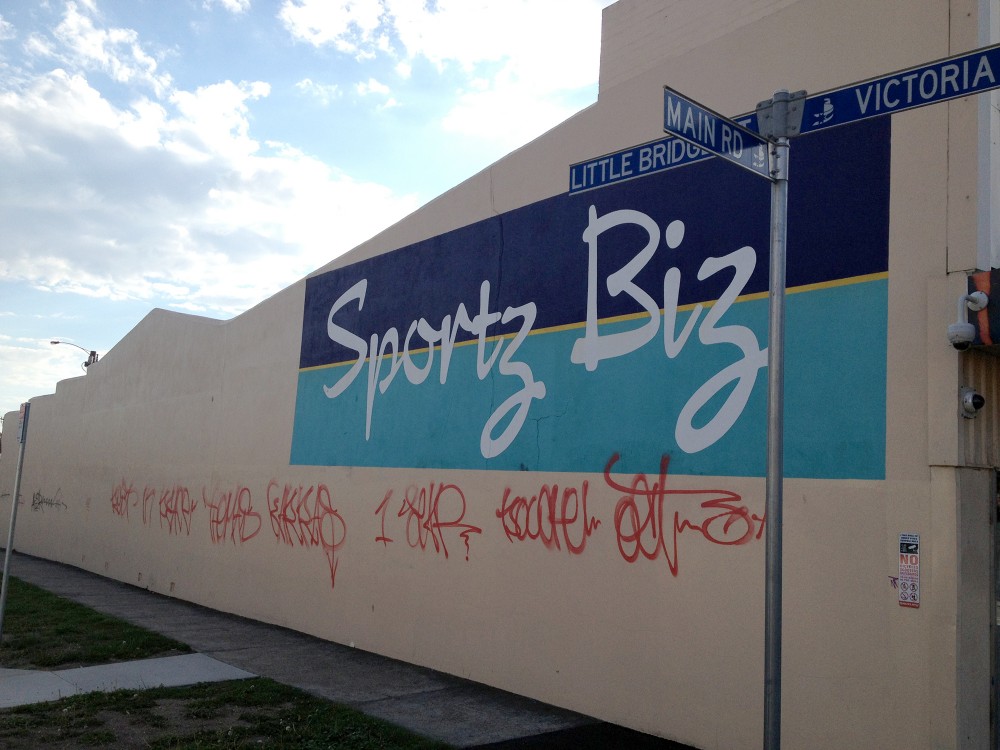 We R You is modeled on the global Inside Out initiative, which is providing a 'face' for marginalised and disadvantaged people in communities around the world.