Share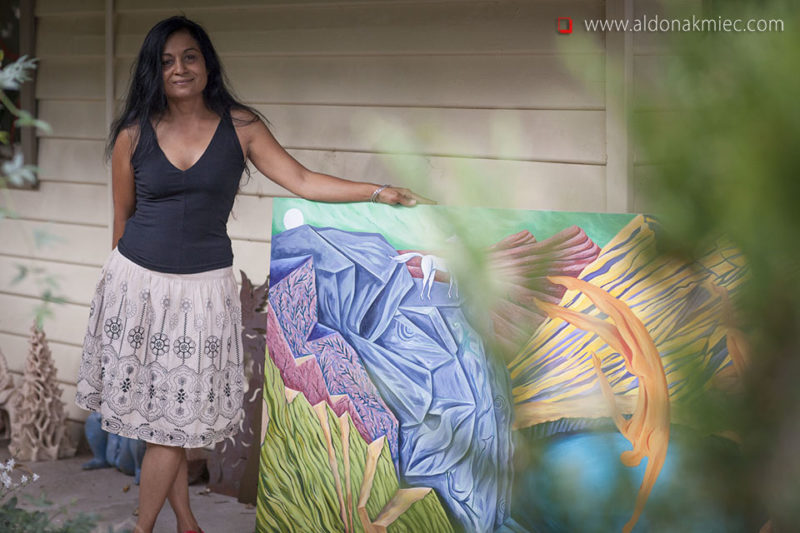 I recently had a pleasure of meeting artist Anu Patel who lives in Bacchus Marsh. Anuradha or Anu Patel was born in Gujarat, India and came to England in 1972, having spent a few years in Uganda, East Africa. After receiving secondary education in Essex, she went onto study BA Fine Art at Lanchester Poly in Coventry. She has been working in the Midlands until her move to Australia in 2007.
"I work as a freelance artist/designer. Most of the projects that I have worked on in recent years have been as Public Art Commissions. These have often involved working within the community in collaboration within local residents, schools, and other design professionals. The commissions take the form of sculpture as well as functional design and are usually site-specific.
---
If you're interested in headshots or photography for your brand, please get in touch
---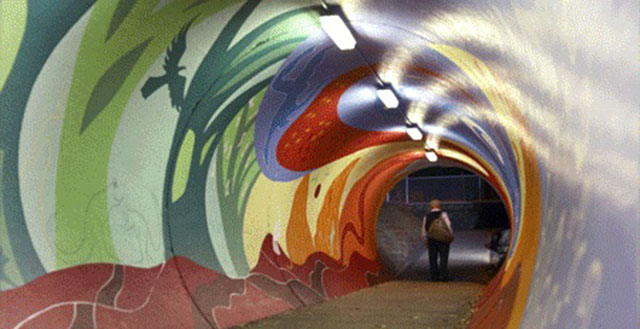 Anuradha Patel is a public artist and a sculptor. She has established her reputation with major projects in the UK, some examples of which include The A13 Artscape in London, a major refurbishment scheme for Charlton Crescent Subway, and the Peace Garden in Birmingham. Anuradha has also exhibited her studio-based work widely in the UK, which includes paper cutouts, sculptures and ceramics. She is represented in many collections.
"I was born in Gujarat, India. At a very early age my family moved to Uganda, East Africa. Here I spent my childhood. My strong memories are of spending most of my time in an outdoor environment in a near perfect climate, exploring details of plant forms and the natural environment. I also had my first introduction to working with clay, which we collected from the riverbank behind the school. These are my early memories of being interested in art and creativity.
She has designed an exclusive new range of wall pieces, including innovating lighting and mirrors designs for the retail market.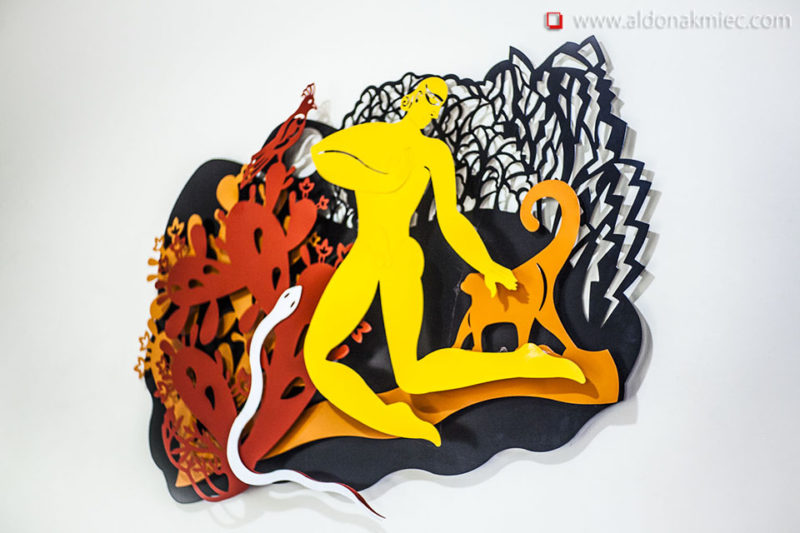 "The nature of my work is primarily figurative. I work in a variety of materials both in 2 and 3 dimensions. There is an autobiographical element to my work, often in the form of visual diaries. The images are an emotional expression of situations, events and experiences. Drawing is an integral part of my work and is further explored in the form of paper cutting, a traditional technique widely practiced in Indian and in many other parts of the world.
The Indian Folk Art tradition has been a great source of inspiration for me. Its celebration of daily life and ritual, the interaction of humans and animals, and the reverence of all life form are qualities I find very attractive. Its decorative and stylistic use of line, form and pattern has evolved from a close study of natural life and form. For me there is a very strong sense of belonging and sharing these values.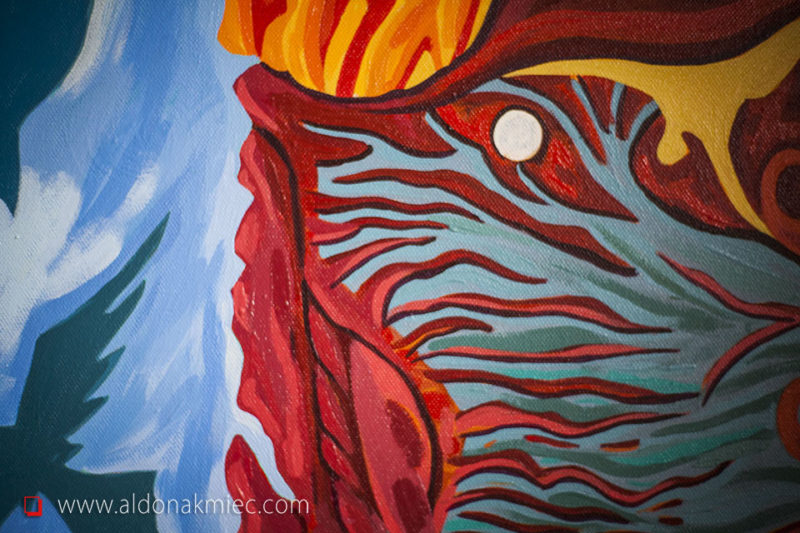 As an artist / designer, my primary experience over the last fourteen years has been in the field of Public Art design. The Artworks are made largely in metal, using industrial processes such as laser cutting. This process enables me to transfer directly my studio practice of paper cutting into intricately cut designs in metal. The designs for the public art projects include functional architectural sculpture and furniture such as gateways, barriers, balustrades, railings, seats and lighting columns. The designs are generally large scale and one offs, set within the public realm. They are usually commissioned by local authorities, corporate clients and educational organization."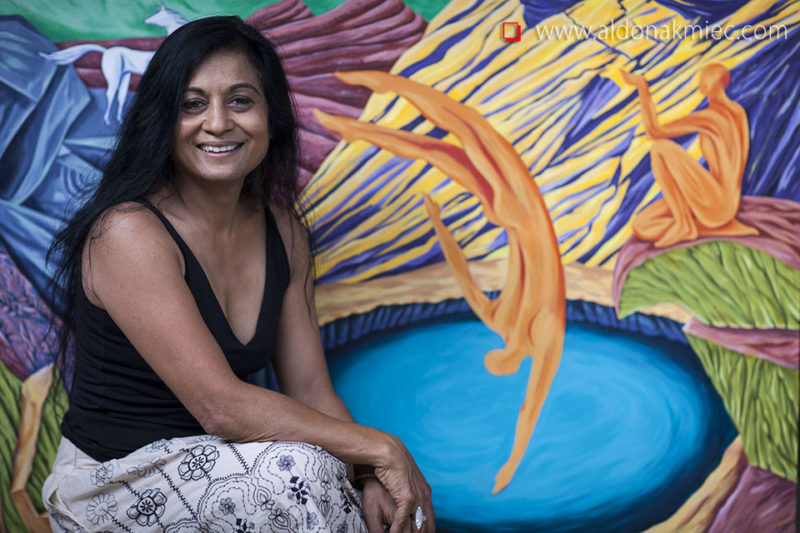 With her recent move to Australia, Anuradha is hoping to continue to develop her practice in the field of public art and studio based projects. She feels there are very exciting possibilities of working within new and emerging communities.
Commissioned work for Central Highland Arts Atlas
*If you know any artists from a migrant or multicultural background that would like to be featured, please get in touch.