Share
Startup Brand Photography
I've recently worked on brand photography and production of creative digital content for Startup Gippsland program. My task included producing all marketing collateral, website landing page and social media video campaign.
---
My professional photography was used for:
Pop-Up Displays at startup events
Product marketing was a major point of business development for our startup program as we needed to showcase this new service effectively. You'll need photos not only for your onsite product pages, but also for your marketing materials, including your ads and offline channels.
Site design and blog content
Strong visuals were used on the website and blog posts featuring program ambassadors video stories to showcase who we have been working with. Photos strongly related to the industry expertise and company office. It was important to give people the right impression, improve the aesthetic sensibilities of the website and give people an interesting multimedia experience capturing their full attention.
Team photos and startup brand photography
The new program relied on the charisma and personality of the founding partners and stakeholders to generate traction. Accordingly, I have produced high quality team and headshot photography to introduce the team and increase the personal feel of the brand. These professional headshots were used not only for team and bio pages, but also in developing other programs and personal brands.
Event photography
I provided high quality photography for many startup events, including masterclasses in various locations across Gippsland, covered Launch Events and documented the first pitch showcase event in Warragul.  These images captured many individual moments which were then professionally displayed in various marketing materials and websites. Event photos are critically important if you plan on submitting a press release, acquitting a grant or highlighting the event's success.
Social media
Social media was one of the best ways to drive interest to the program website and attract new applicants, so I needed to provide fresh content published regularly. I worked on producing striking visual content, both video and images later used in posts, case studies and social media ads.
Photography for Social media marketing campaigns and templates:
---
Marketing collateral photography: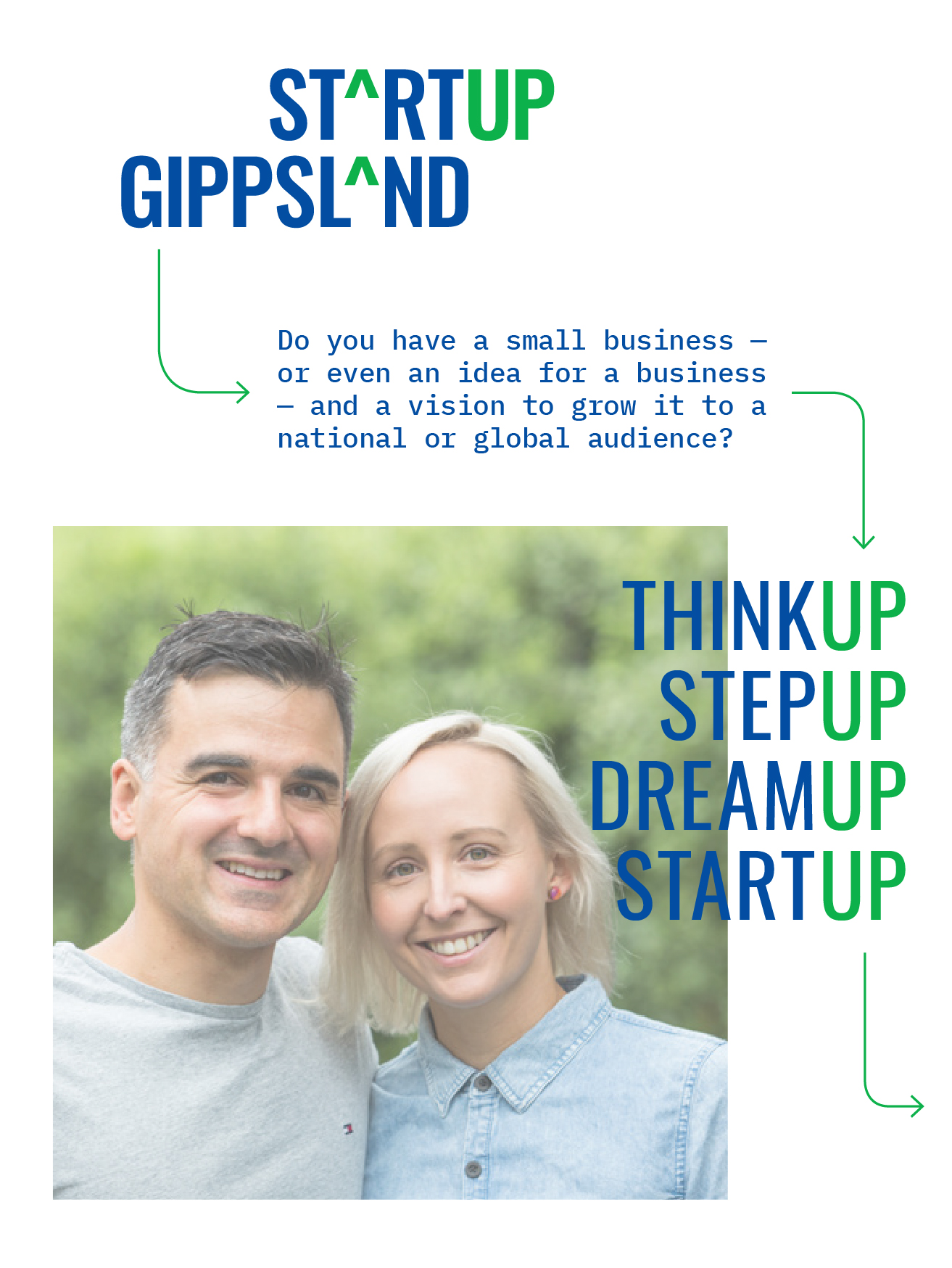 Explore my video production work  – Youtube playlist
in collaboration with Aspire Pictures