Share
We R You  – photography workshops around Ballarat
You might have already seen our first public building transformed into an outdoor exhibition space.
The makeover of the Blockbuster video building corner Mair/Camp street is now out for public to see (and judge). The public reaction have met our expectations  – there were generally very positive and uplifting comments like:
'I drove down Camp Street today and was delighted to see the striking portraiture posters, I even stopped the car to spend time enjoying them all. Having been in a past dialogue about the tagging on Blockbuster's walls, I truly hope this art initiative proves to be an effective solution. These images certainly strengthen the art-scape of that precinct. Congratulations to the initiators, funder's, Blockbuster, Aldona and to all involved with the project'
'This project is awesome! Can't wait to see it all emerge over the year. Nice work Aldona and team!'
"This is a great community project. The photos were taken by everyday people, with help from a local professional photographer, and show the many different faces that make up Ballarat."
Having lived in Ballarat for nearly 2.5 years I find that some people are very fast with their judgement about new things that are happening and putting ideas down whenever they have the chance to fly on their own.. Nonetheless, all opinions matter, we just have to choose the ones that inspire us more!
Yesterday, we had a photo-shoot at the City of Ballarat Youth Space.  The session was designed to  learn how to set-up on location portable studio, how the professional lights work and the how the photographer's – model talk to achieve a connection which makes a foundation for a good photo.
Everyone had a go in being both a model and the shooter and having a chance to experience 'how it is' on set. I hope everyone had a great fun and kids came up with some great ideas for images.
Next project activity is taking place at the Harmony Fest on Sunday March 24 11-5pm. YOU can join us too – in fact we would love to have you as our Model/Photographer. Find us at the Festival or drop us a line now.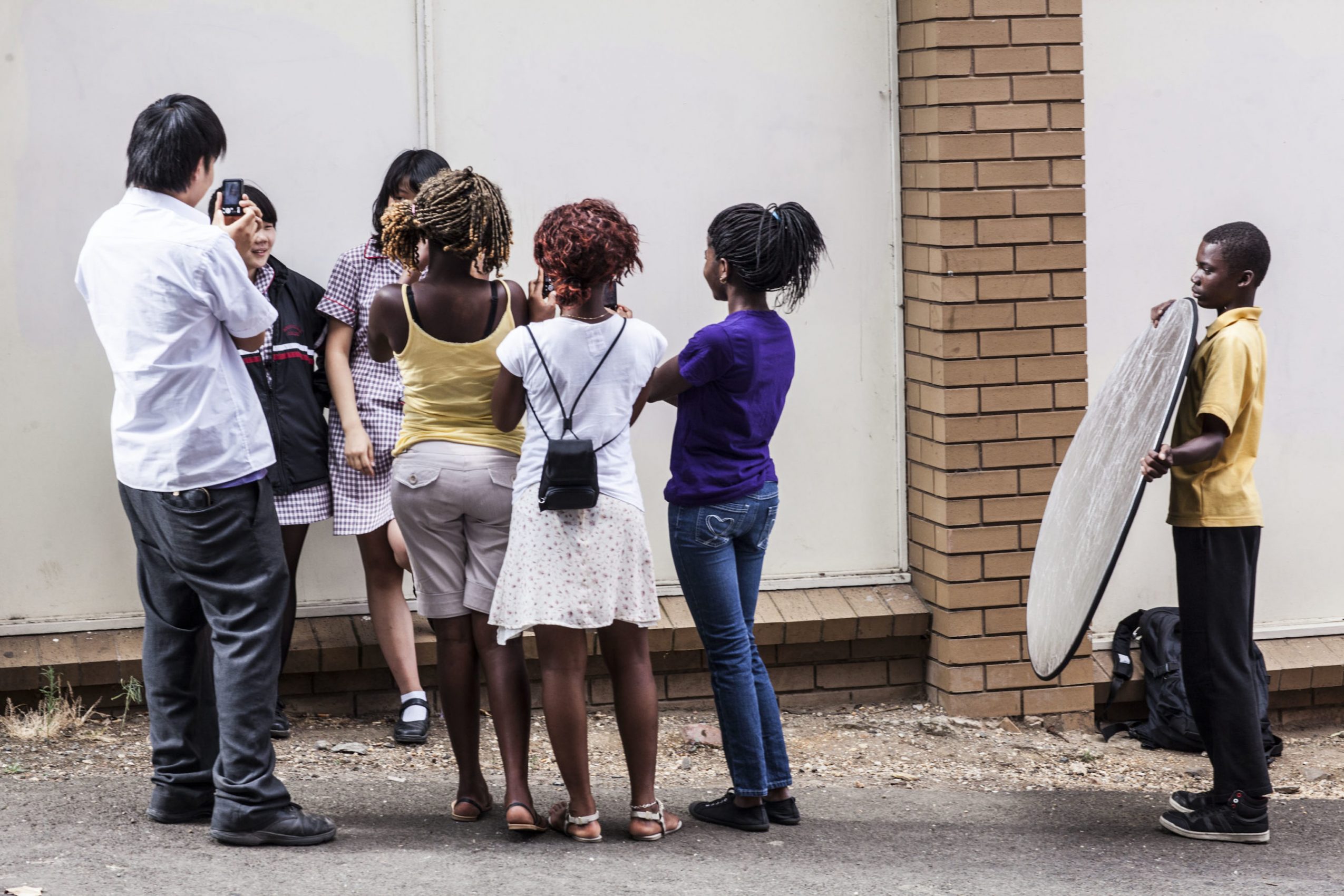 We R You is modelled on the global Inside Out initiative, which is providing a 'face' for marginalised and disadvantaged people in communities around the world.
The Victorian Department of Justice provides grant support for projects that engage the community in graffiti prevention & intervention initiatives. We R You is designed to be widely participatory & consultative, to create new works of art acknowledging & empowering marginalised community members, to teach new skills, and to provide an environmentally benign alternative to aerosol-based graffiti.
Conceived as a graffiti intervention initiative, Ballarat's We R You project engaged a local photographer Aldona Kmiec to run a series of photographic activities in January throughout to mid-May 2013 to engage the local community in a street art project. Participants from different community groups created large digital photographic portraits of diverse people who are otherwise 'invisible' in our community. These portraits were printed on paper and then pasted in identified graffiti hot-spots around Ballarat. The first building to receive the image 'makeover' was the Blockbuster building on the corner of Mair/Camp streets.
What are your thoughts on these images? Tell us using the comments form below.