Share
Back in 2013, I facilitated a series of installations of large format paste ups, designed to combat tagging in known graffiti hotspots. Black and white posters were displayed in more than 9 locations and featured portraits of hundreds of Ballarat residents. Working with various community groups was very rewarding. During the five months long project, we were able to run regular photography workshops, teaching participants photographic skills so anyone could actively contribute to the project. The project was open to everyone.
Listen to ABC Radio Ballarat interview with project participants: abc.net.au/local/stories/2013/06/26/3790130.htm
Are you a local school or a community organisation and have a wall? Contribute to the Ballarat street street art scene, please get in touch here.
---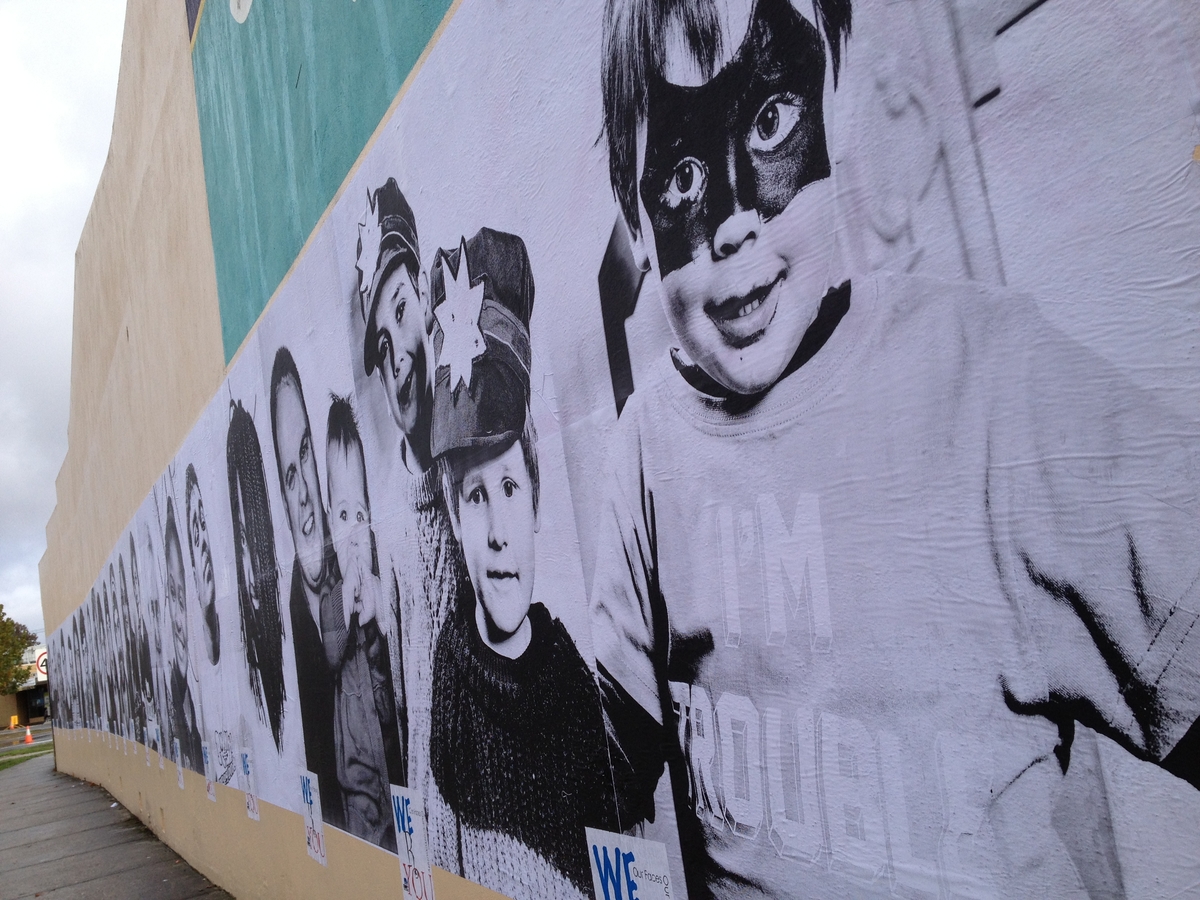 ---
Learn how to create a paste-up artwork: