Share
I stand in the ring
in the dead city
and tie on the red shoes…
They are not mine.
They are my mother's.
Her mother's before.
Handed down like an heirloom
but hidden like shameful letters.
The house and the street where they belong
are hidden and all the women, too,
are hidden…
Red is a powerful colour
Red – the colour of love and hate, energy, blood, sacrifice and courage. Over the last decade, I have been often using red in my photography, and mostly subconsciously. When thinking of the photographs where I used red, most of them are connected to exploring my memories and all the emotions connected with these memories.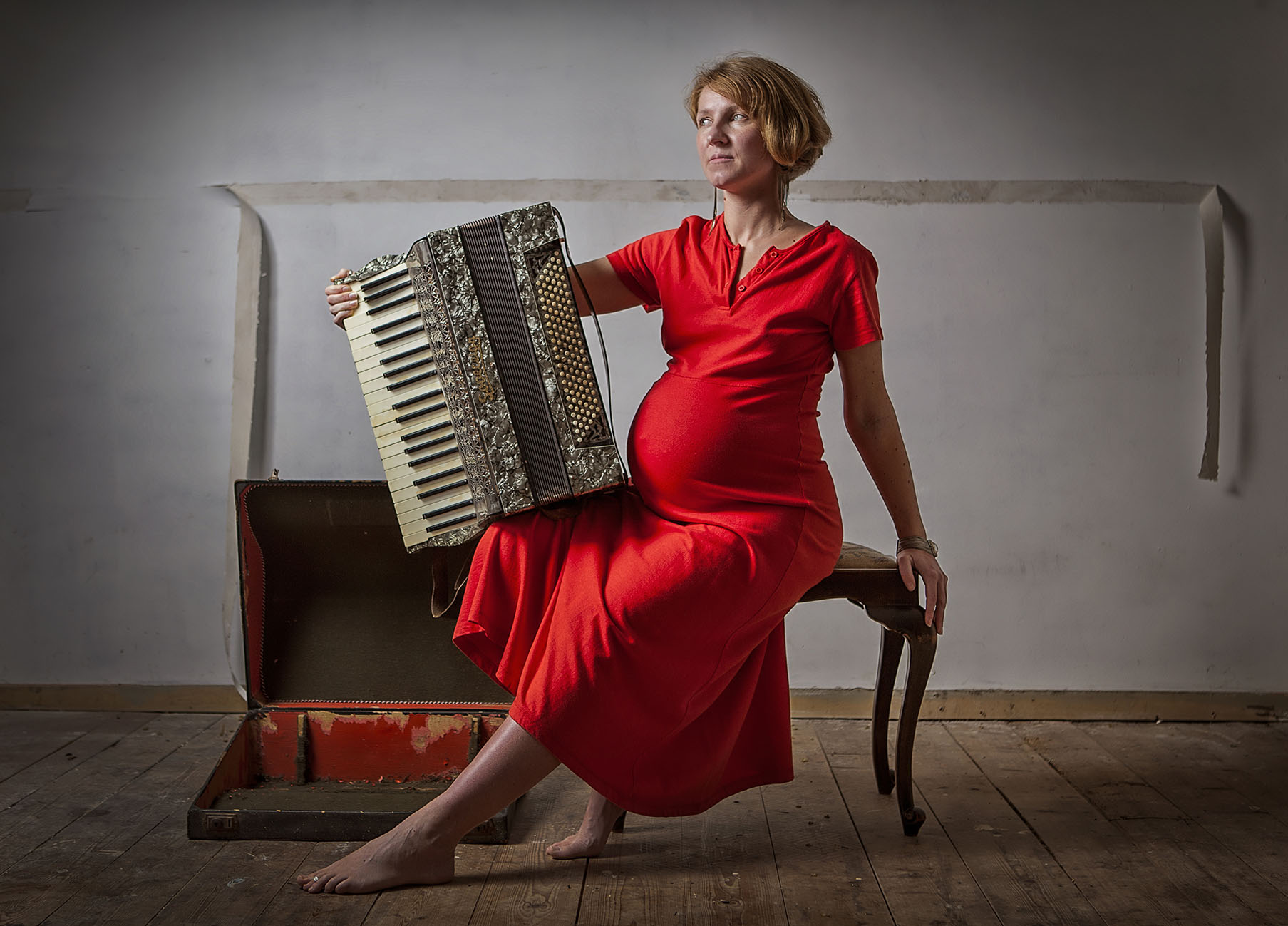 Balancing Act is a symbolic and important image to me, as it portrays a state of emotion associated with migrating to another country and culture. It is a powerful portrait that speaks much of the transition into my new life. One of my friends wrote this for me: 'Balancing Act' is an attempted self portrait, employing not myself as subject but a model friend Magda, designed to act as a vehicle to explore my personal experiences across cultures. I was born beneath a red flag in Poland, but grew up steeped in the proud traditions of our once great and free nation. I'm deeply nostalgic for the distant and faded music of my old red piano accordion, the one I learned to play as a child. I shared some of my happiest and saddest times with that instrument and with a friend who did not survive our youth.
Above all, the image, while touching on memories which point to the past, is also a contemporary one. It speaks much of my life now in a new country, the possibilities of new birth and renewal in my current life in Australia as I attempt to balance all the aspects of myself, my life past and present.
Red in Photography: passion, life, energy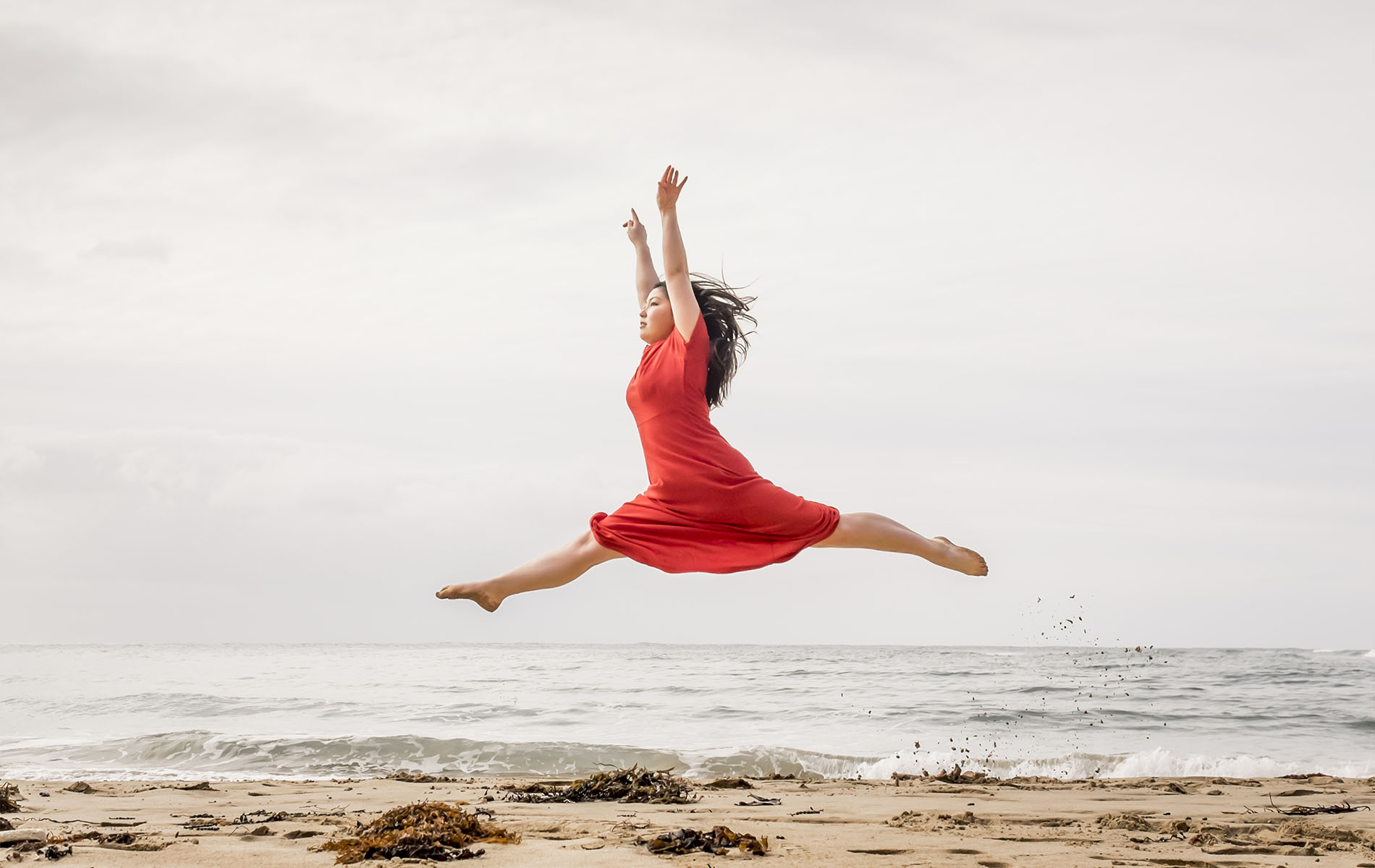 Wakaba who is portrayed above is a young, emerging dancer from Japan. This image titled 'Emerging Dancer' or 'Tobu means to fly' represents in one sense, the freedom of flight and of unrestrained movement. In another it highlights the striving, searching and daring which comes with the raw talent of youth.
Within Wakaba's dance practice she is visibly attempting to harness her own individualism, freedom of expression and also a willingness to express herself beyond the boundaries of her own body and culture.
Red colour in feminism
This moving image below corresponds to an art installation I took part of a few years ago in Ballarat. Beyond 50%: art against gender based violence exhibition explored the ways in which art can be used to influence cultural change, looking specifically at artists who seek to change the culture surrounding gender-based violence. (Read more about this exhibition here)
While the feminist movement has highlighted the glaring gender inequalities within our society and proposed political and legislative changes, there has also been an increase in the statistics relating to violence against women through rape culture, domestic violence (especially now during COVID19 lockdowns), femicide, female infanticide, reproduction violence, online sexism and violence. The shame and silence around gender-based violence has itself become a barrier to gender equality.
The meaning of a bridge
The last image chosen to illustrate this post is a beautiful artwork titled 'The Bridge', shot in a location in Hampstead Heath park in North London. At the time, I lived at nearby Archway and I was very attracted to the park's mystery. It is also one of the last photos I took in London before migrating to Australia. It's a symbolic image for me, a psychological representation of my feelings at the time of the unknown, and an image depicting an idea of a crossing of a bridge – the imaginary and the literal one.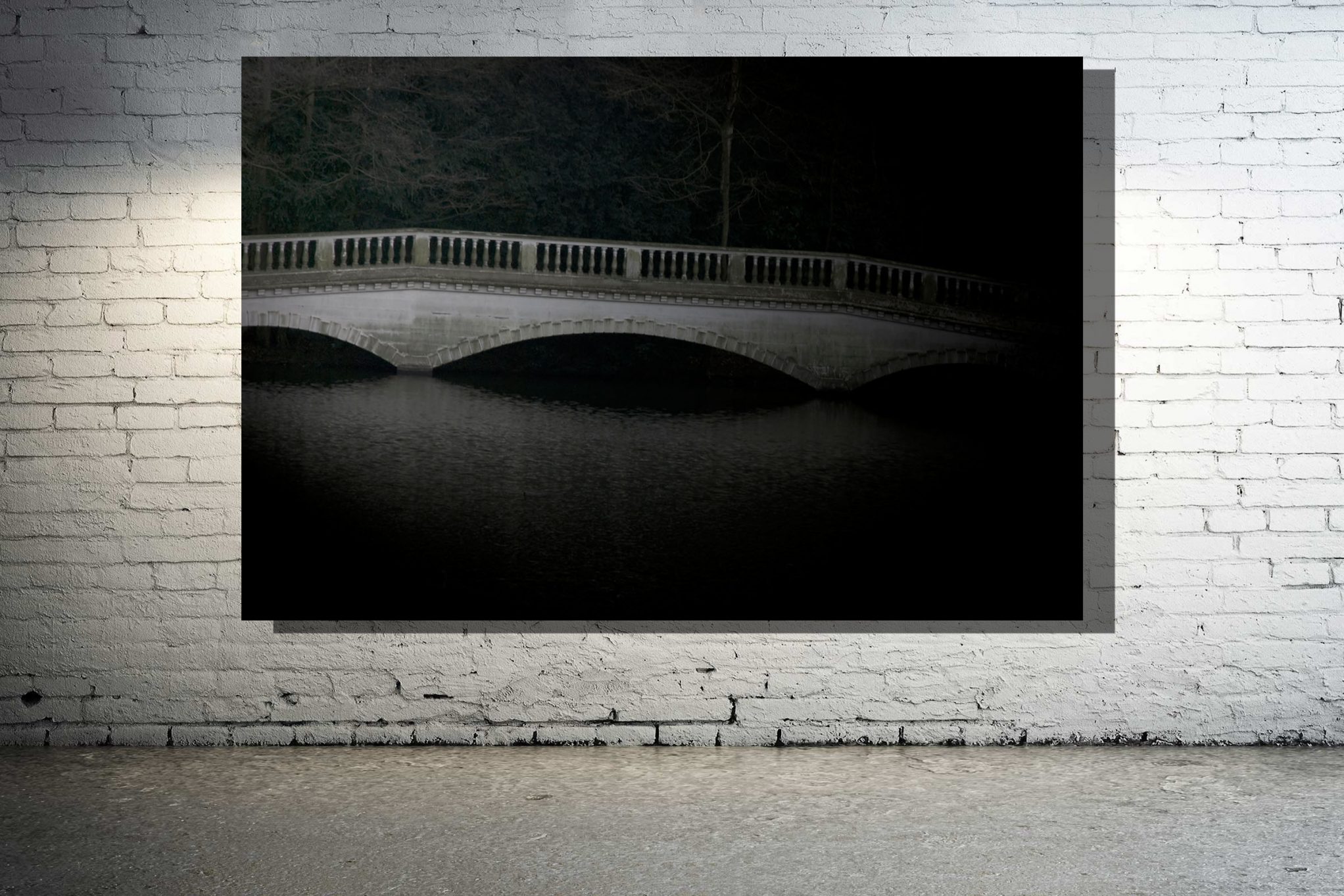 ---
I hope you've enjoyed exploring the meaning behind my photographs. Feel free to comment or get in touch if you're interested in my photography. 

Join my mailing list

 
to stay in touch.