Share
Let a local photographer capture your space in the best light.
Airbnb operators, especially when starting out, are always looking to save on things they can potentially do themselves. But, unless you know what you're doing with photography, the chances are you might end up sacrificing the early potential and popularity of your listing. So, is Professional Photography For My Airbnb Really Worth It?
---
---
Pro Photography on Airbnb
Professional imagery is one of the most important aspects to sell anything online, including rentals of your property on Airbnb. Generally speaking, listings with beautiful professional photos receive more interest from guests, which leads to more bookings, more money and more opportunities.
The benefits of displaying your listing well, in ever more competitive online space, might just give you the reason to do it. With quickly growing number of Airbnb holiday rentals in regional and metro areas, Airbnb is well positioned to grab the majority of the holiday rental market. (Click here for Deloitte's research report on the economic effects of Airbnb in Australia).
Key Points
In one year in Australia, according to the report, Airbnb guests made a total contribution to Australia's GDP of $1.6 billion in 2015-16, supporting over 14,000 jobs in addition to the activities of hosts.
By using the online service, Airbnb consumers can also enjoy unique properties in different locations, generating cultural experiences. These peer-to-peer platforms improve personal connections between hosts and guests, and also, between hosts and service providers.
Your Listing
Listing a property on Airbnb is easy. After signing up to the platform and completing information about your property, you include a description of the space available and upload your photos. Of course, the way you present your space is super important, as it directly translates to the number of enquiries you may get.
Wise Investment of $$$
Properties with professional, well lit photos, taken with interesting angles, receive significantly more bookings, even at an increased rate.
Why?
Because professional photos justify a higher price. Professional photography suggests a professional service – from the housekeeping to check in and communication.
A gallery full of dimly lit, blurry photos suggests no time or care has been taken with the listing. Guests might assume, they'll suffer from the same lack of attention.
And with guests spending just 5 seconds considering a listing, you need to grab their attention as soon as you can! There's no better way to do this than professional photos.
---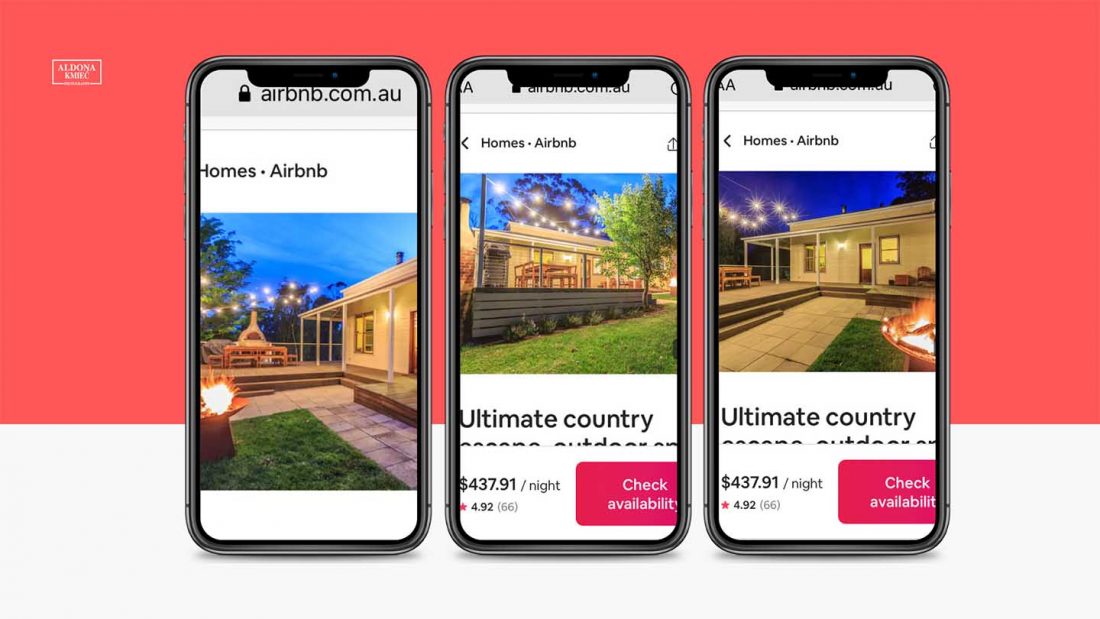 ---
My Airbnb Photography Conclusion?
The more vibrant pictures you have, the more people will get excited about your listing. More quality imagery will also provide your potential Guests more references to make their decision whether to book in with you or not. Having several good photos also allows them to spend more time on your listing or save your listing in their Airbnb Wishlist which can have a positive effect on your Airbnb ranking overall.
It might cost a few hundred bucks but having great Airbnb photography could easily double your Airbnb income overnight.
---
Unconvinced and Still want to do it Yourself?
Here's a helpful YouTube video How to Photograph Your Home for Airbnb which you may find useful when you're starting out. All these decisions are important to consider to drive an interest to your listing, and in the end, good reviews and hopefully good $$$ on your ROI.
---
---
If you're after an airbnb photographer and need a free non-obligatory quote, please get in touch below.