Share
Add On Group Show
Dates: – 
Location: Yalagang room at Bondi Pavilion Queen Elizabeth Drive Bondi Beach NSW 2026 Australia
Entry Fee: Free
Genres: Fashion, Fine-Art, Landscape/Travel, Mobile, Other, Photojournalism/Documentary, Portrait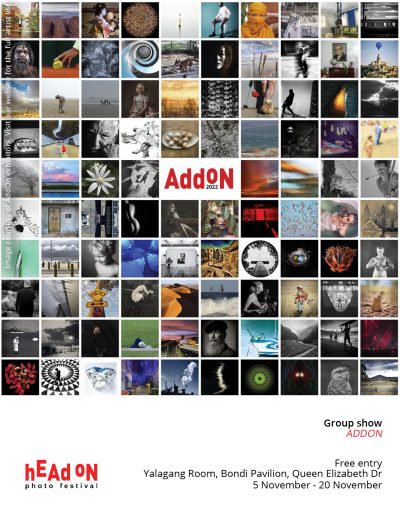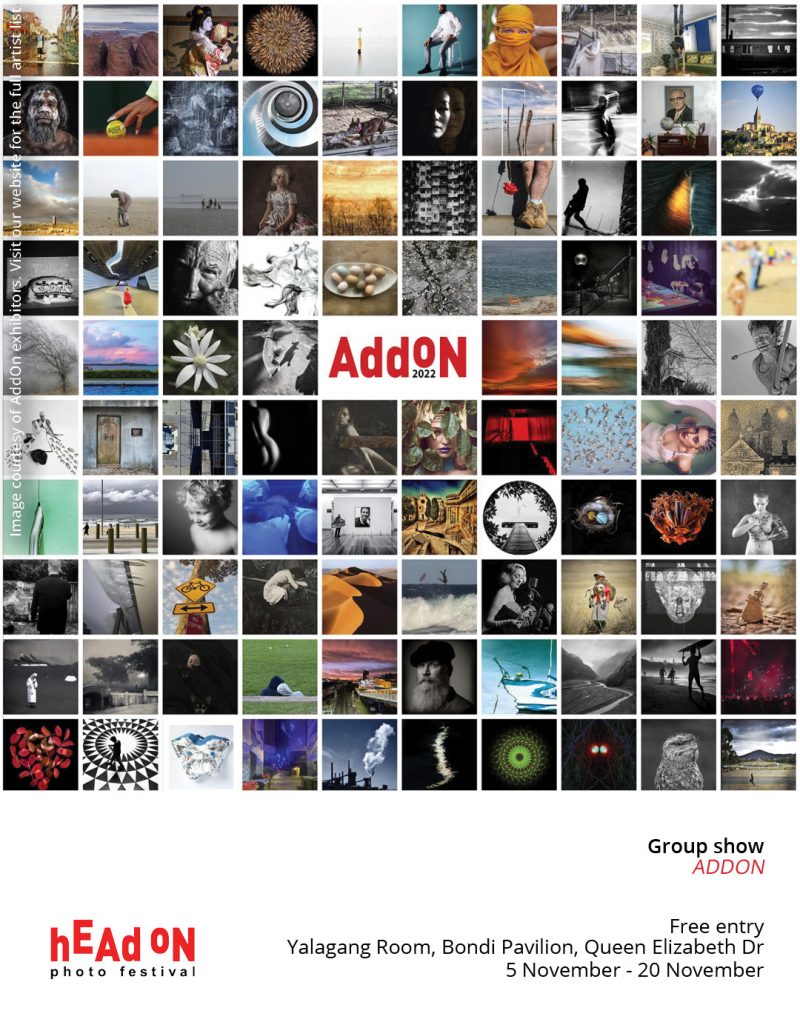 AddOn is a non-competitive, anonymous, photographic exhibition curated by Charles McKean and Festival Director Moshe Rosenzveig OAM.
One of the core events of Head On Photo Festival, AddOn showcases a diverse and exciting range of square images, taken by a range of photographers spanning professionals, artists, enthusiasts, celebrities and politicians.
Shown without any titles or photographer credits, viewers interpret the images at face value and bring their own meanings to them.