Share
Architecture Photography, Grand Hyatt Shanghai
Andreas Gursky (1955) born in Germany same year as my parents, went to Shanghai in 2000 and photographed the Grand Hyatt Hotel, a beautiful architectural style. He was 45.
And I, after concluding my employment for Hyatt hotels, I went to Shanghai and photographed the same building in March 2008. I was then 31. I set myself a little goal of travelling to Shanghai in year 2022. I wonder how will I capture the same building when I'm 45.
Another image by Gursky, Rhein II, fetched $4.3m (£2.7m) at Christie's, New York on November 8, 2011, becoming the most expensive photograph ever sold. He's represented by Gagosian Gallery in NY.
---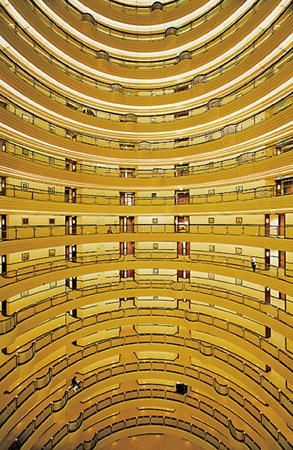 Andreas Gursky, Shanghai, 2000 © 2001 Andreas Gursky. Image URL from MOMA NY