Share
On acting and universal issues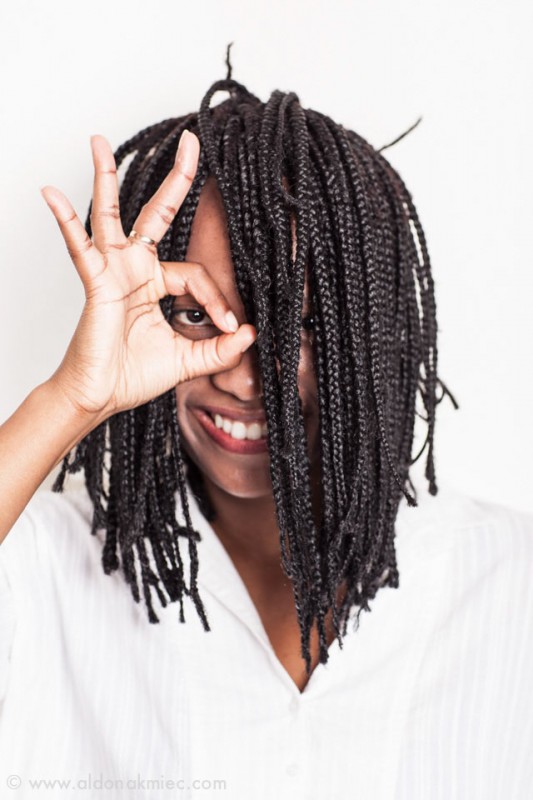 AK: Your name always fascinated me and it was hard to pronounce it. I'd love to know its origins. Tell me about it..
MM: It's South African Tswana name, and it's rare unique name in SA. I was named after my grandmother.
AK: You have lived in United Kingdom as well, roughly at the same time as me! What made your mother decide to leave South Africa and choose UK and then Australia? How old were you when you arrived here?
MM: My mother is a very open minded woman. She wanted to explore the world and see what's out there. She was one of the first South African nurses that moved to the UK in 1999. I was about ten years old when I followed my mum and migrated to the UK.
AK: What was your first reaction to your new country, UK?
MM: It was freezing!!! It was so cold, I remember like it was yesterday. I was so fascinated because it was so different to South Africa. Houses were like giant mansions, it felt like l was in a movie set all the time, or like in a horror movie, but these houses are so majestic and beautiful. I was looking forward to starting school and meeting new friends.
AK: Did you assimilate easily?
MM: It was hard. I was excited but nervous at the same time for school. I was living in Brighton which was in the East Sussex of England by the sea side. But when I moved I obviously looked so different, and I had braided hair. It was quite a different atmosphere to what I had known, which was SA. Eventually with time people/students became less intimidated by me. But, I still had to work harder than most in terms of developing friendships with people/ students in order for them to feel at ease when in my company.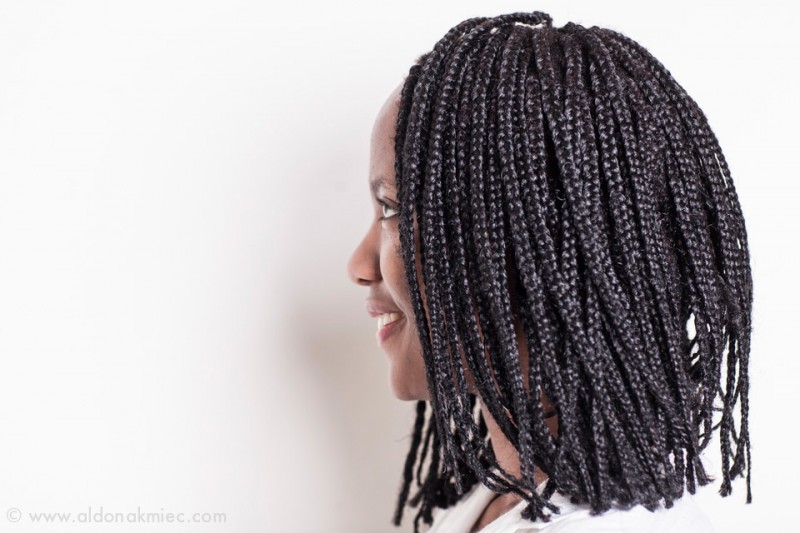 AK: Have you ever experienced unpleasant reactions towards your look and did it have an impact on your life or art and how did you deal with it?
MM: South Africa, even after the Apartheid is still very segregated. […] My mum taught me how to handle people who were not so open to different cultures. She really helped me to get through those hard times, she taught me how to learn and embrace the experiences. My home was a very safe place. I had that stability at home. I had a mother who understands me, who I have a great relationship with and who's strong and open minded. Thank God.
AK: So, when did you get to Australia? Did your mother again leave first to prepare the ground so to speak? She's a pioneer!
MM: My mother again, wanted to explore and do something completely different and I was at the age I was ready to experience Australia too. I finished high school and was doing interesting things on the side as well as being qualified hairdresser and I knew what I wanted to do after hairdressing.  The process of moving to Australia took two years and when we finally moved we moved to Hamilton in Western Victoria, it was where my mother's job was based and I stayed there for 6 months. I wanted to do acting and Hamilton is… too regional for me.
AK: So when did you escape? When did you start thinking that there is something seriously fascinating about acting?
MM: In 2010. I started Uni at 2011. And immediately I found a job, I worked, I didn't want to be lazy and do nothing, I wanted to motivate myself. I looked for connections, I went for auditions – that's how I found myself.
AK: So when you got your place at the Uni, is that when you moved to Ballarat?
MM: I auditioned for VCA in Melbourne and I got to the final two!! It was my first proper audition; there were 20 of us in one room. I wasn't chosen but I got to the final and this was a huge achievement already.. I was prepared for the audition and that helped me a lot. I also auditioned at the Arts Academy here in Ballarat and got accepted with an 'A' letter. My mum was so proud of me! And I of myself too. I think what really helped me with both auditions was knowing that I was prepared and did all the research I needed in order to get as far as I did.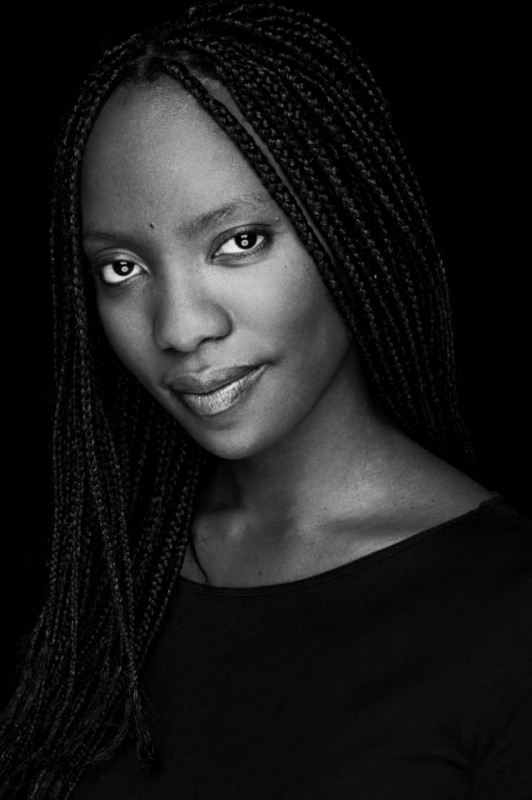 AK: What was your first impression of Ballarat?
MM: It was cold  – which I love!!! But less cold than 'Hamilton cold'. Also, I did not know anyone.
AK: How did you cope with that? Where do you go to meet people, to seek connections?
MM: My first connections were through University and students, I liked coming to the Art Gallery, meeting friends at the Art Sparks events and various exhibitions, I like embracing myself and the place. It worked out well.
AK: When did you start feeling comfortable in Ballarat?
MM: I"m still not feeling 100% comfortable, it's still challenging because it's so different, for example the different education systems and the different culture.
AK: What are your present goals?
MM: Well… My main goal for this year is to complete University with flying colours. I have exciting projects coming up to do with University and some outside. But for this year my most exciting project is my play… I've written a play which I'll be staring in.  It's a play to do with universal issues. The play utilises metaphor to explore the concept of love and how complex characters obtain and sustain their relationships, in a constant battle of free will versus psychological influence. There is a focus on the effects of a traumatic childhood, the plays asks if such experiences can pre-determine future partner choices and behavioural patterns. In the play obsession and fear play a major role in whether we are victims of our own psychological predispositions or responsible for the choices we make and their consequences… This is where the intrigue lies.
AK: And what are your future goals?
MM: I would love to explore art, because I'm still very much a young artist. I want to explore theatre, write and produce my own works.
I also have a strong passion for film and television, therefore transcend into those mediums as well. I want to travel and explore culture and continue to push my boundaries and hopefully inspire others.
AK: Ballarat would be a better place if…
MM: Ballarat would be a better place if… Ballarat was more able to step outside its comfort zone and embrace the future.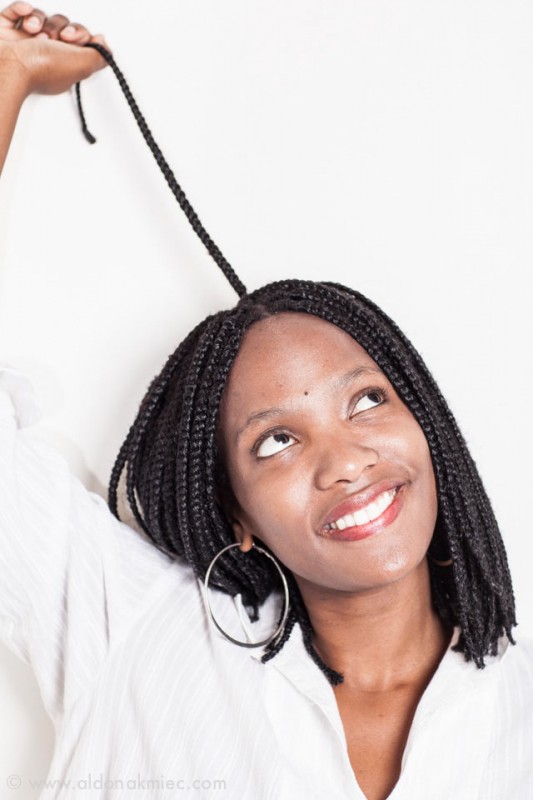 ________________________________________________________________________________
* I hope you liked reading above article. I'm passionate about showcasing artists from a migrant or multicultural background living in Central Highlands, If you happen to know anyone that would like to be featured on Arts Atlas, please point them my way.
This interview was produced for the Central Highlands Arts Atlas [artsatlas.com.au], with thanks to Vic Health, Central Highlands LEAP project, Ballarat Arts Alive & the City of Ballarat.
Editing, interview & photography: Aldona Kmiec Professional Photography www.aldonakmiec.com